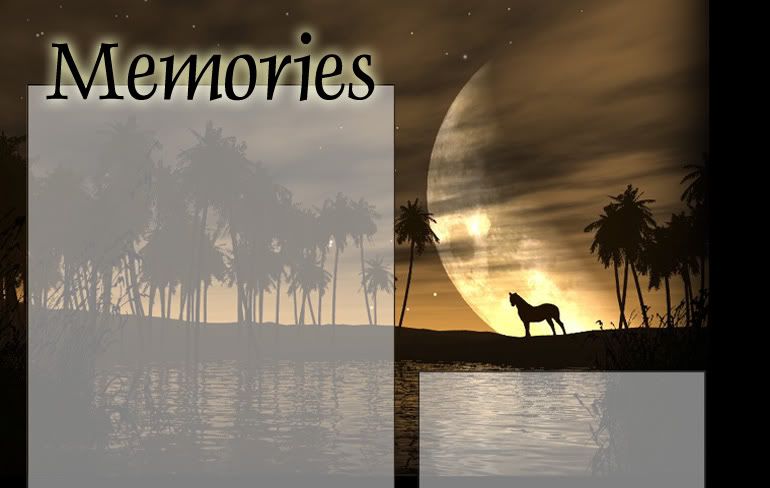 Saturday, April 10, 2010 . 7:16 AM
Today we met at the Changi Airport to have lunch at the Mac. :) But before that, jia min, jia mei and i went to Polar to buy a mini size cake for ee peng while jing yin accompany eepeng at the Mac before we met. We were planning to make it secretive for ee peng that we were hiding while ordering the cake...lol...it was funny. After lunch, we went to take the skytrain to T3 and had a walk around. There was a mass group of people consisting of teens as well as uncles and aunties learning dance steps. We were curious of what's going on and later on we saw a sign on the wall saying 'This way to the Rehearsal' and we thought that it might be rehearsal for the group of people we saw.

We walked on for a while before we settle down and played UNO. lol. We still remember the time where jia mei had to take draw 21 cards. :D We also played cheat before jia mei's junior came. We took some photos before we continue our games and chit chatting while jia mei's junior went to the food court to do his homework. At around 5pm, we decided to leave and went to other places for a walk. We took the train back to tanah merah and that's where we bid goodbye to our birthday girl, ee peng. :)

We went to century square to have our dinner and went for some window shopping before we went off our separate ways. When i went back, there was nobody at home. It was kind of bored but after that, my dad bought durians on his way home with my mum! yummy....that was nice and my dad said it was XO durians. :D

Well...that's all for now. :) will update again soon ;)
Friday, April 9, 2010 . 2:44 AM
Finally,updated my blog!!! School's reopening soon in about 1 week's time. time flies. ok so i shall update you guys what i have been doing for the past few days! And i even manage to give my blog a new look :)

Monday,5th April

Went back to school for BAOC's rehearsal.The theme for this year's BAOC was The Clash Of The Empires. We had 8 groups and they were Mayans,Incans,Aztech,Vikings,Mongols,Celts,Ottomans and Macendonians. We had cheers and rehearsal for the skit. the skit was about Genghis Khan and his loved one, Khulan. And i was in group 1 for the MONGOLS!

WE LOVE MONGOLS,SHIOK SHIOK! :D

Tuesday,6th April

The first day of BAOC and the first day where we met our freshies! I was feeling so nervous and excited thinking of how my group of freshies were and who's my group members as i have missed quite alot of the meetings :$ and Monday was my first attempt to join the meeting and my friends were not in the same group as me. But in the end, it was ok,although we were not that hyper yet.

Wednesday,7th April

Games day!!
On this day, the freshies were much more hyper active and more enthusiastic in the games and they were getting much closer to each other and had fun! We had our cheers in a more hyper and enthusiastic way compared to the first day. For me,i thought that the most creative cheer was the song extracted from 'Ai' (weekends 7pm on channel 8) :) taught by Wei Lian. Here's how it goes : 'Wa Mongols,Wa Mongols. potato,tomato. if that's were you, i would make a fruit salad out of you.' We also went to the makan place to have lunch so that the freshies can enjoy lunch with air conditioning instead of going to our destinated place which is suppose to be canteen 3. :P There was also a game, well played by our group of freshies. We had 2 groups sitting on a bench opposite to each other and they were suppose to score goals by blowing the ping pong balls into the plastic bags at the side of the table. both teams have to prevent the other group from scoring the goals and our group manage to score 2:0 which was quite impressive.

Thursday,8th April

Last day of BAOC!
Sad to say,it was the last day of BAOC. We had performance by all the empires and our mascots. We also had a final cheer,however most of the SCs had already lost their voice for the past 2 days but we were all still screaming and shouting at the top of our lungs with all our mights. There was a cheer that was meant to oppose other empires.
This is how it goes:

Mongols, are you ready?
Ever ready!!

Aztech ah a ah a ah Aztech ah a
Aztech ah a ah a ah Aztech ah a

O-T-T-O
O-T-T-O
Ottottotto

We are the red hot super cute Macendonians
We are the red hot super cute Macendonians
We are the red hot super cute Macendonians

That's not our cheer X3
That's not our Cheer!!!!

I find the most fun and memorable event i would never forget was where everyone in the empire comes together and cheer! Oh,oh..we also had 2 alliances and we are the sexy people!Woohoo.... If there's another BAOC next year, i would definitely join and meet more freshies! :) BAOC Rocks!!!
Thursday, February 25, 2010 . 4:53 AM
today is the final paper which is business statistic. Not a very good ending for me....done quite badly for it..hope that i could just pass that paper. X.x

Now i'm so bored without anything to do, no job, money income decreasing..ahhh..T.T
Suddenly feel emptiness in me....suddenly so free and nothing to do....
Wednesday, October 28, 2009 . 1:47 AM
so long never update my blog le....so here i am...:)



Had minor sore throat and flu on monday and i saw fazwin and jingyin. In the afternoon, my tempertaure rises up to 38.5!!! i was sooo hot and very pek chek. At night i went to see the doctor and had MC for tuesday and wednesday. I was very sleepy after eating the medicine and i fell asleep just after i sms jingyin and wei lin.



On tuesday morning, my tempertaure drops but i started coughing.....X.x...In the afternoon, my temperature rises again...it was like roller coaster...up and down and up and down.....



Today in the morning, my cough was even worse...i was coughing like mad and my fever was getting worse...went to see the doctor again and my temperature was 38.9 when the nurse took my temperature!!



I hope it was not H1N1.....:p



Haix....missed so many lessons.....still feeling sooo unwell....altogether i only attended lessons on monday and have mc for the rest of the days....





By the way today was my mum's birthday!!! it's such a bad timing that i was sick on her birthday....such a wet blanket...anyway i would like to wish her Happy birthday and may all her wishes come true! :D


Profile

I'm yi ling
an ordinary teenage girl studying in Ngee Ann Poly! turns 18 on 15 june 2010!

Tagboard












Links